400kg/h PE film recycle two stage single screw extruder with belt conveyor
Views:40 Author:Vera Publish Time: 2017-06-05 Origin:Site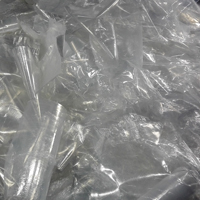 Capacity: 400kg/h
Raw material: PE film
Cutting method: water ring
Machine model: HMS180-160
Plastic recycling and pelletizing machine (Click to see product)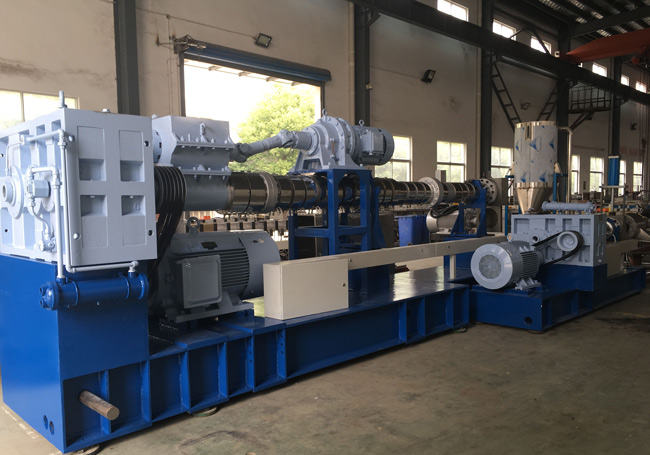 Plastic recycle extruder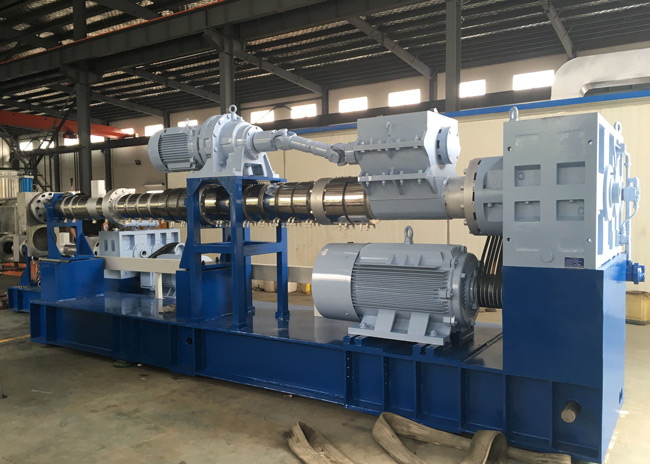 According to customer's requirement, we use PE film, which is pure and clean, as raw material.
Cut them into big pieces.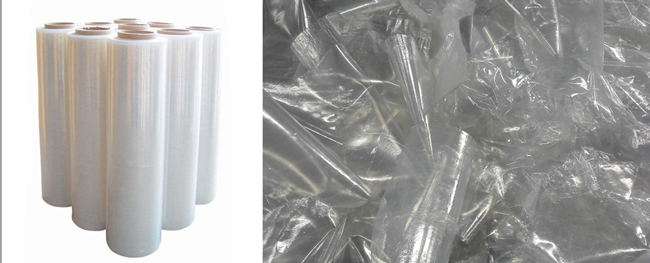 And then, put them onto this belt conveyor. Because the feeder is very big and be set up on the single screw extruder, it is difficult to put the raw material into the feeder directly. Therefore, a plastic conveyor is very necessary. Also it can control the material feeding speed.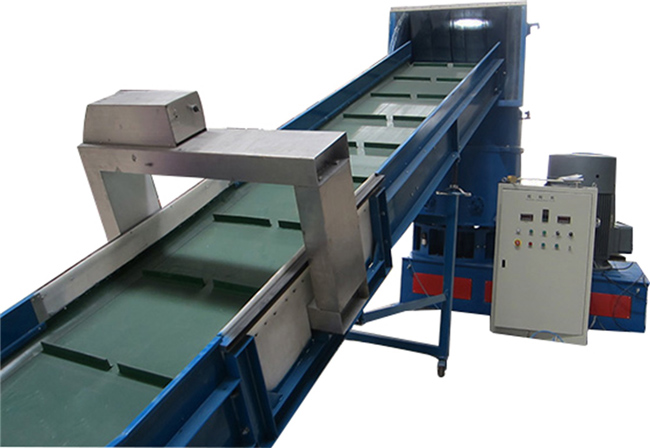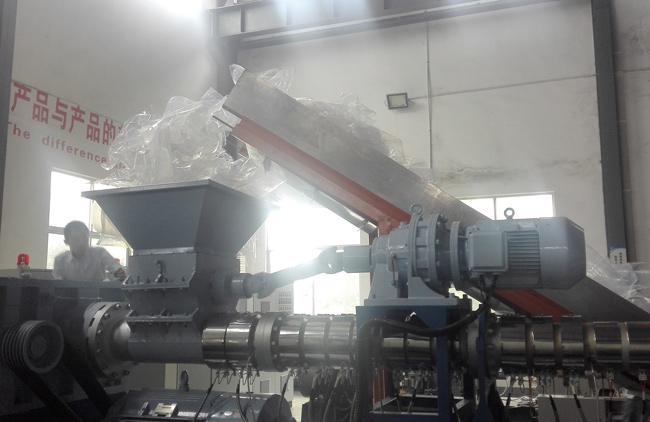 The second stage single screw extruder is mainly for cooling and making the granules with better shape.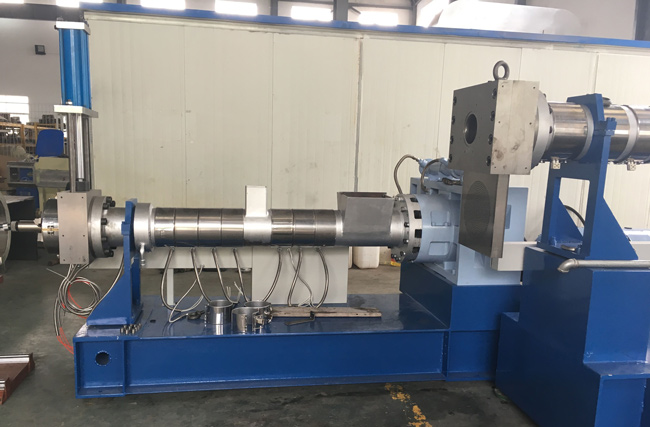 Any interest please contact us!