Acrylic Elastomer Market Will Increase 8.7% Annually
Views:3 Author:Vera Publish Time: 2018-10-03 Origin:Site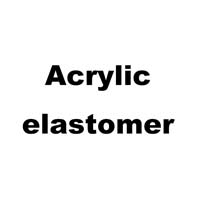 The market for acrylic elastomers will grow from $648.2 million in 2017 to $983.9 million in 2022, with an annual composite growth rate of 8.7 percent, according to the latest forecast by Markets and Markets, a leading U.S. market research firm.
The growth in the acrylic elastomer market can be attributed to the growth in global car demand, the report said. More and more acrylic elastomers are used to manufacture auto parts, which will promote the growth of Asia-Pacific acrylic elastomer market. Acrylic elastomers can be used in the production of industrial seals, gaskets and molded products. Low cost and excellent heat and oil resistance make it more and more widely used in automotive industry, such as O-rings, seals, gaskets and hoses.
Geographically, the Asia-Pacific region is the fastest growing market for acrylate elastomers. The increase can be attributed to increased car production in countries such as India, China and Indonesia. On the product side, acrylic rubber (ACM) is expected to grow at a higher annual compound growth rate during the forecast period because of its low cost compared with ethylene acrylate rubber (AEM) and high demand in the Asia-Pacific region.