Application of Plastic Wood Composite Material
Views:10 Author:Vera Publish Time: 2019-04-15 Origin:Site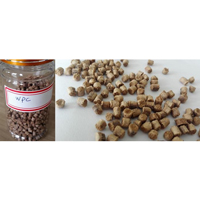 Plastic-wood composites can be used in most areas of wood processing. They are the best environmental-friendly materials to replace wood at present, among which the most widely used are plastic wood building products, garden landscape and so on.
Outdoor-outdoor floor, flat tunnel, pool edge, open porch
Box board-flower box, tree pool, fence, garbage can
Decorative board-exterior wall decorative board, sunshade, shutter
Bench bar-bench, chair bar, back bar, leisure table
Sign board - denoter, indicator, publicity column
Structural material-column, crossbeam, keel
Hydrophilic paving board-wharf deck, water passage, near-water building
Profiles-trestle track, bridge board, handrail, guardrail, fence, partition, lining gear.
Interior-floor, wallboard, ceiling
Decorative lines-all kinds of corner lines, edge strips, inlays, decorative strips
Other places-flower shelf corridors, outdoor pavilions, open-air platforms, bathroom panels, door and window frames, sound absorption panels, roof...