Classification of fillers
Views:10 Author:Vera Publish Time: 2018-07-09 Origin:Site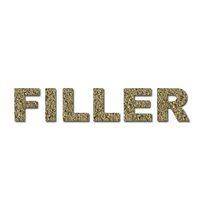 According to its shape, it can be divided into powder, globular, flake, columnar, needle-shaped and fibrous fillers.
The fillers used in plastics are classified according to their chemical composition as follows:
Oxides: silica, diatomite, alumina, titanium dioxide, iron oxide, zinc oxide, magnesium oxide, antimony trioxide, barium ferrate, strontium ferrate, beryllium oxide, alumina fiber.
Hydroxides: aluminum hydroxide, magnesium hydroxide, base magnesium carbonate.
Carbonate: calcium carbonate, magnesium carbonate, dolomite, aluminum carbonate basic.
Sulfite: barium sulfate, calcium sulfate, ammonium sulfate, calcium sulfite.
Silicate: talc, clay, mica, asbestos, calcium silicate, montmorillonite, bentonite, glass bead, glass fiber.
Carbon: carbon black, graphite, carbon hollow ball, carbon fiber.
Others: zinc borate, calcium borate, sodium borate, barium metaborate, potassium titanate.