How to Increase the Density of Plastics?
Views:18 Author:Vera Publish Time: 2018-07-27 Origin:Site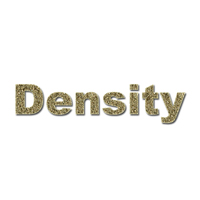 Increasing the density of plastics is a method to increase the relative density of raw resin, mainly by adding heavy filler and blending heavy resin.
1 Adding heavy filler
(1) Metal powder
(2) heavy mineral filler
2 Blend heavy resin
This method is relatively small, generally the highest can only reach about 50%. It is mainly suitable for some light resins such as PE, PP, PS, EVA, PA1010 and PPO, etc. The heavy resins often added include: PTFE, FEP, PPS, POM and so on.