PVC/CPE Blending Modification
Views:30 Author:Vera Publish Time: 2018-11-16 Origin:Site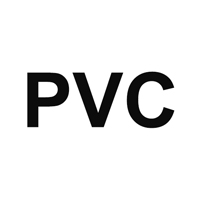 Polyvinyl chloride (PVC) and polyethylene (CPE) are both general purpose plastics in large quantities, which account for a large proportion of waste plastics, and are often difficult to separate when recycling used plastics.
CPE is the chlorinated product of polyethylene.
CPE with a chlorine content of 25% - 40% and has the properties of elastomer.
CPE can act as a compatibilizer between PVC and PE and can improve the properties of the blends. It is of great significance for the recycle and reuse of PVC and PE recycled plastics.
In addition, CPE, can also be added to PVC hard products to do toughening modification. CPE with a chlorine content of 36% is usually used as the toughening modifier of PVC.