PVC/TPU Blending Modification
Views:94 Author:Vera Publish Time: 2018-11-28 Origin:Site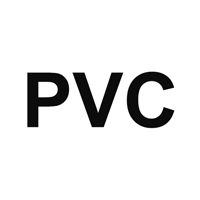 Polyvinyl chloride (PVC) was blended with thermoplastic polyurethane to form a new thermoplastic elastomer, also known as polyurethane rubber. Polyurethane has excellent physical and chemical properties and excellent biocompatibility.
The soft PVC medical products were prepared by blending TPU with PVC and replacing liquid plasticizer such as DOP with TPU, so as to avoid the migration of liquid plasticizer.
In order to improve the mechanical properties of PVC/TPU blends, reinforcing agent can be added. Among all kinds of reinforcing agents, silica has better reinforcing effect. The heat stabilizer of PVC can choose calcium stearate and so on.
TPU can also be used as toughening agent of PVC in PVC hard products to prepare PVC/TPU toughening material.