Selection and Application of Flame retardants for PBT and PET Engineering Plastics
Views:10 Author:Vera Publish Time: 2018-07-03 Origin:Site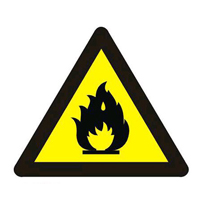 Selection and Application of Flame retardants for PBT and PET Engineering Plastics
Flame retardant PBT and PET are two important engineering plastics, which are widely used in electronic, instrument and automotive industry. Its flame retardant products are used in the components with high flame retardancy. Their flame retardant treatment is as follows:
01 Addition of bromine flame retardant
Commonly used are decabromodiphenyl oxide , BPS, BER, bis (tribromophenoxy) ethane and so on. For example, adding 10% to 15% bromine flame retardant, 3%- 5% antimony trioxide can make 30% glass fiber PBT reach UL94V-0 grade, oxygen index can reach 27%-29%. In the use of additive flame retardants, attention should be paid to the dispersion, easy exudation, and effects on the gloss and mechanical strength of polyester in PBT and PET.
02 Addition of brominated phosphate ester
Tris (dibromophenyl) phosphate (TDBPPE) is commonly used. Because of the presence of Br-P in the same molecule, TDBPPE has a synergistic effect of halogen-phosphorus. The flame retardant efficiency is very high in PBT and PET. It is important to note that antimony trioxide is a common additive in flame retardant treatment. If the oxygen index is tested, the limit oxygen index will increase, but in the oxygen-enriched test environment, SB and P seem to have a mutually antagonistic effect. Therefore, it is most appropriate to evaluate the flammability of the system by using the UL94 vertical combustion method.
03 Flame retardant PET as Flame retardant Fiber and fabric
There are usually two methods. One is to treat PET fabric with hexabromocyclododecane. This kind of fabric can be used for curtain, wall cloth, etc. As a result of the post-finishing process, flame retardant easy seepage, fabric feel and flame-retardant durability will be less. The second is flame retardant modification by copolymerization. These reactive flame-retardant monomers are mainly brominated aromatic compounds, aryl phosphine oxide compounds, brominated aromatic phosphine oxide compounds and so on. The flame retardant element is a part of the molecular center of oligomer, so it has the advantages of long flame retardant effect, good handle and light resistance.