What Are the Applications of TPU?
Views:7 Author:Vera Publish Time: 2019-03-27 Origin:Site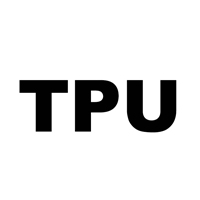 As an excellent elastomer, the downstream product of TPU is very broad, and it is widely used in the fields of daily necessities, sporting goods, toys, decorative materials, and so on. Here are a few examples.
1. Shoe material

TPU is mainly used for shoes because of its excellent elasticity and wear resistance. The footwear products containing TPU are much superior to ordinary shoes in wearing comfort, so they are widely used in high-grade shoes, especially some sports shoes and casual shoes.
2. Hose
Since the TPU hose has the characteristic of soft, good tensile strength, high impact strength, high and low temperature resistance, the TPU hose is widely used as gas transmission and oil delivery hose for aircraft, tanks, automobiles, motorcycles, machine tools and the like.
3. Cable wire
TPU has tear resistance, wear resistance and bending characteristics. Its high and low temperature resistance is also the key to cable performance. Therefore, it is also common to use TPU materials to protect the complex cables, such as control cables and power cables.
4. Medical apparatus and instruments
TPU is a safe, stable, high-quality pvc replacement material that does not migrate to the blood or other liquid in the medical catheter or medical bag to cause side effects. And the specially developed extrusion-grade and injection-injection-grade TPU can be easily produced only after slightly adjust the existing PVC equipment.
5. Vehicles and other transportation means
Polyurethane thermoplastic elastomer coated on both sides of the nylon fabric to make inflatable combat attack raft and the reconnaissance raft with 3 to 15 people, and the performance is far superior to that of the vulcanized rubber pneumatic raft.
Glass fiber reinforced polyurethane thermoplastic elastomers can be used to make body parts such as automobile side molded parts, door outer skin, bumper, anti-scrubbing strip and grille.

Any interest in TPU elastomer granules making extruder, please feel free to contact us!