Heavy plastic basket fruit basket crusher / large head material crusher / industrial barrel shredder
Views:2 Author:Vera Publish Time: 2018-09-21 Origin:Site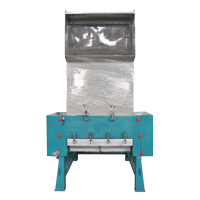 Advantages:
All crush: Crush PC, PP, nylon, ABS and other rigid materials, and all kinds of defective products.
Convenient recycle: centralized feeding, centralized crushing, drawer-type pull-out, convenient and quick recycle.
The blade is sharp and tough, makes uniform particles, less dust, has strong safety performance.
Feeding convenience: square widening and increasing feed port, makes feeding without hindrance.
Double-layer knife tank with thick material to effectively reduce noise and vibration
Customizable: professional non-standard customization